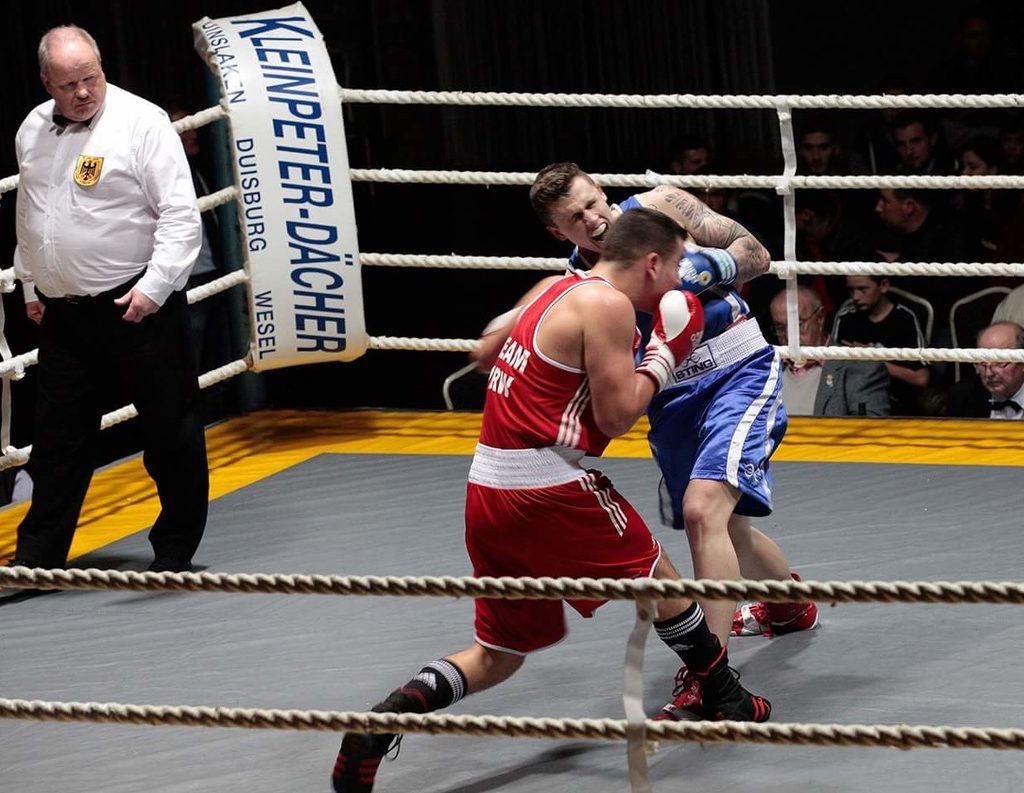 Australian amateur light-heavyweight champion, Jack Bowen has signed with management
powerhouse MTK Global ahead professional debut.
The 23 year old amateur standout has been recognised as the countries most exciting prospect and is the latest name added to the long list of world class boxers managed by the world's most foremost boxer management company MTK Global.
MTK Global international consultant, Mike Altamura said that he had been following Bowen's amateur career for sometime now and signing the future superstar was a 'no brainer'.
"He's a very exciting and explosive young fighter," he said.
"For someone his size and build, he's surprisingly quick and his movement around the ring is fantastic to watch. He has speed, spectacular defence and a very crowd pleasing offensive style.
"He also has a great amateur background and has accomplished great things over the years. He's competed at a very high level, so he's bringing over a lot of experience and I'm excited to see his
progression into the pro ranks."
Altamura said that it is not just his raw boxing talent that first sparked his interest with the young fighter, but also his marketability.
"Jack tick's all the boxes, not only is he a talented boxer, but he has a great personality, he's mature, well-mannered and has a tremendous work ethic. There is no doubt in my mind that he will go on to do great things in the pro ranks and become a major star. He is a great reflection of what boxing is."
Bowen has shown his talent throughout his amateur career, capturing the Australian light-heavyweight title and representing Australia at the World Championships in Russia as well as winning Queensland Elite boxer of the year.
The decorated amateur though, is looking for more than the amateur ranks could provide and said no longer pursuing the Olympic Games was a decision best for him.
"I'm ready to make a statement" Bowen said.
"I could have stayed amateur, and I could have gone to the Olympics, but that was never the end goal. The Olympics was a way for me to gain experience against world class boxers before entering the pro ranks. The dream is and always has been to be a world champion, and I believe
now is the right time to make that transition.
"I'm grateful to have Mike and a powerful brand like MTK Global behind me. The support is unbelievable and we've developed such a great relationship over the years. I know they are going to guide me in the right direction and help me turn that dream into reality."
Details of Bowens professional Debut will be released in January .
By Denesh Adolphus